This Saturday "Dark Invasion" opens at Toy Art Gallery.
"Toy Art Gallery is proud to present "DARK INVASION" featuring the incredible talents of Devil's Head Prod,
GalaxyPeople, Guumon, Mutant Vinyl Hardcore, Paul Kaiju and Scarecrowoven!
Witness as they harvest the dark energies of the void to unleash toy apocalypse upon the unsuspecting masses."
Don't be scared, they are just really nice toys!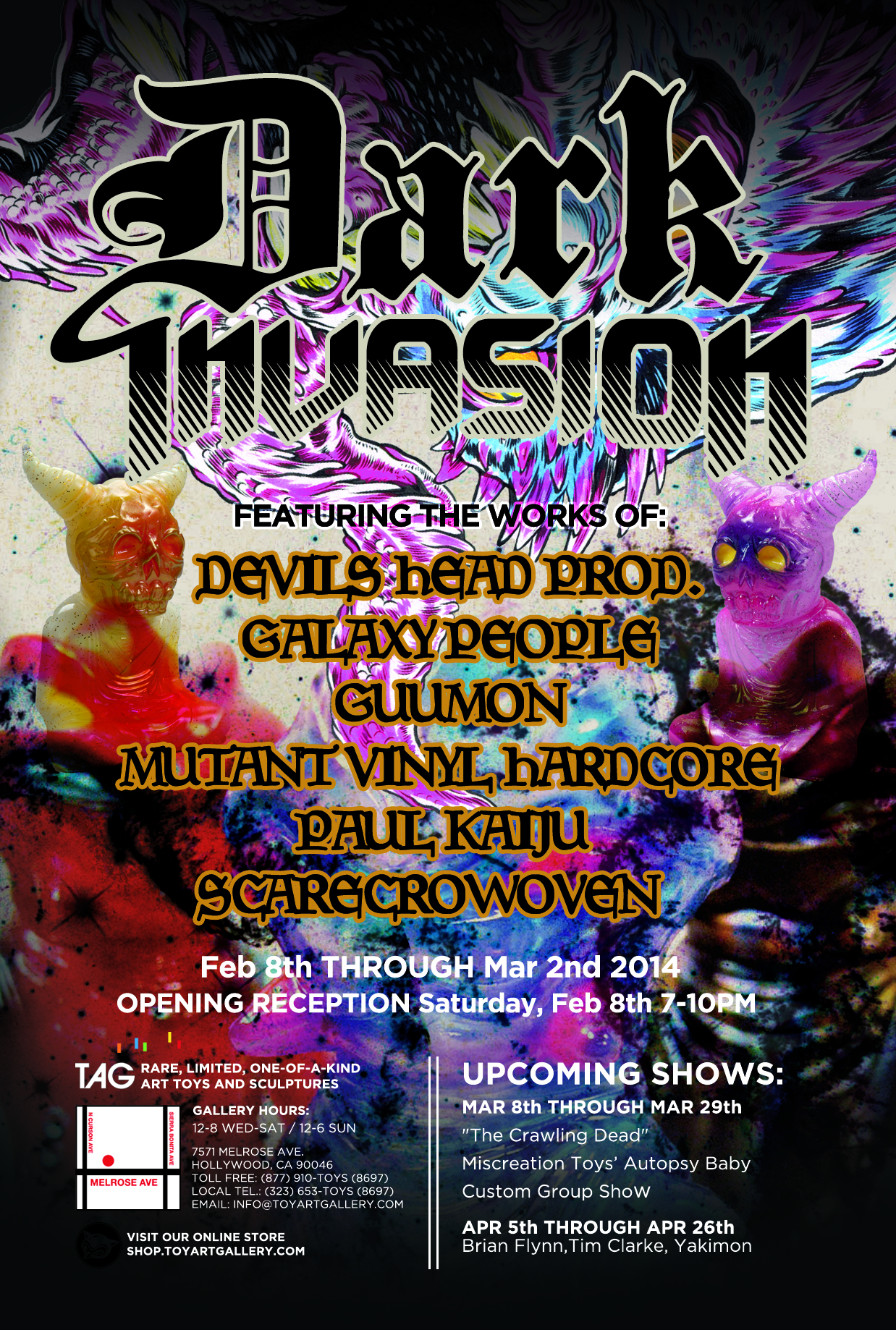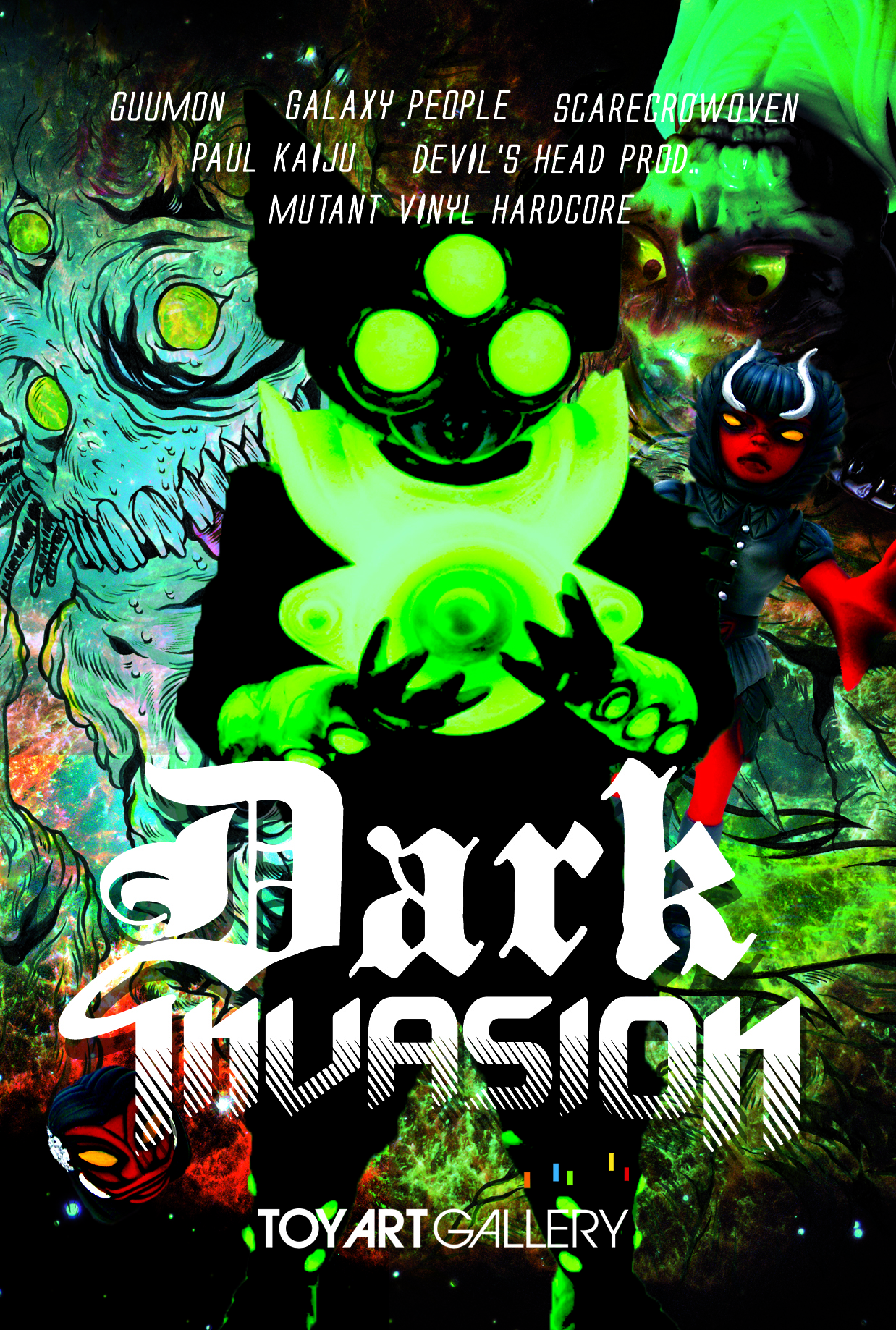 Here's a small preview of some one-off figures that will be available.