In accordance with DKE toys. A special collab between PK and Sucklord lands at DCON 2012! Paulkaiju is the Sausage Maker!
"Take all kinds of holes, any holes, secret "special" aged holes, and grind them into Sucklord figures with the consistency and smell of  a soggy clipboard.
Then I took the figures, added a blend of secret herbs, spices, and Japanese paint and re grind them into …
GAHAHAHAHAHAHAAAAAA… SAUSAGE!!!
"Sausage Maker"
by Paulkaiju x Suckadelic
Edition of 50
$100 each
DKE booth #124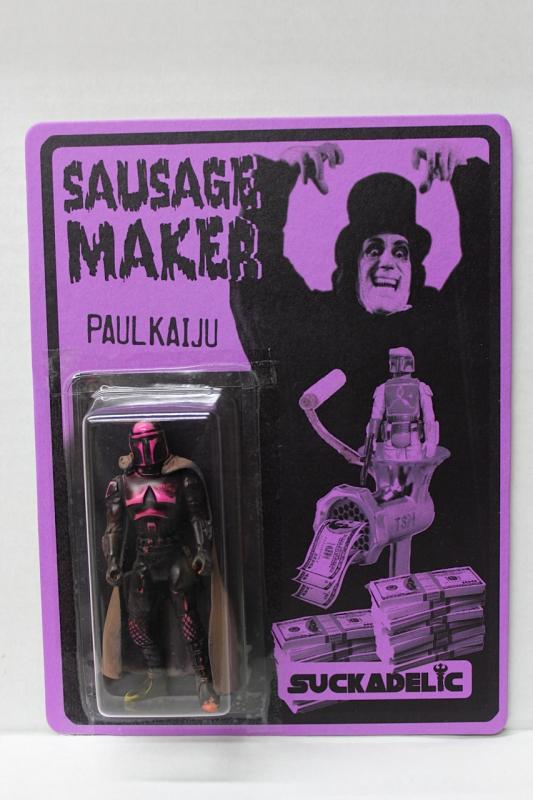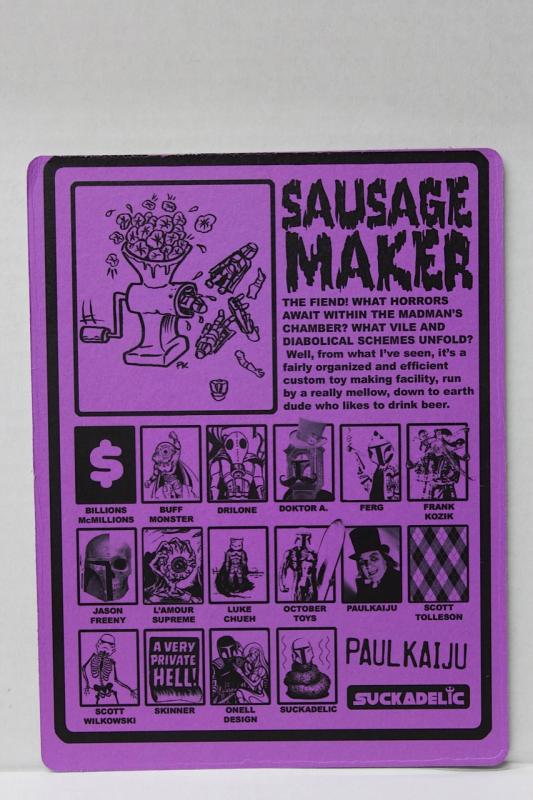 See ALL the rest HERE!
DKE booth #124 at 3pm will be hosting a signing and photo op with ALL ATTENDING Super Suck Up! Artists!
Also, as a courtesy to people who can't make it the show and want to buy Super Suck Ups – DKE will be opening a special Suckline!
Basic info:
Suckline
323-250-DCON (3266)
open Nov 3, noon-5pm PST
Don't leave a message. Just keep on calling back until you get through.
They take all major cards. And they may be able to take PayPal as well.
More info here – http://dketoys.com/blog/2012/10/31/super-suck-up-hotline-or-how-to-buy-them-dang-figures-if-you-are-not-at-designer-con/