Gobocon mini figure sets will be available this Sunday 3/16/2014 at 18:00 PST (6:00 pm) in the Paulkaiju.com shop.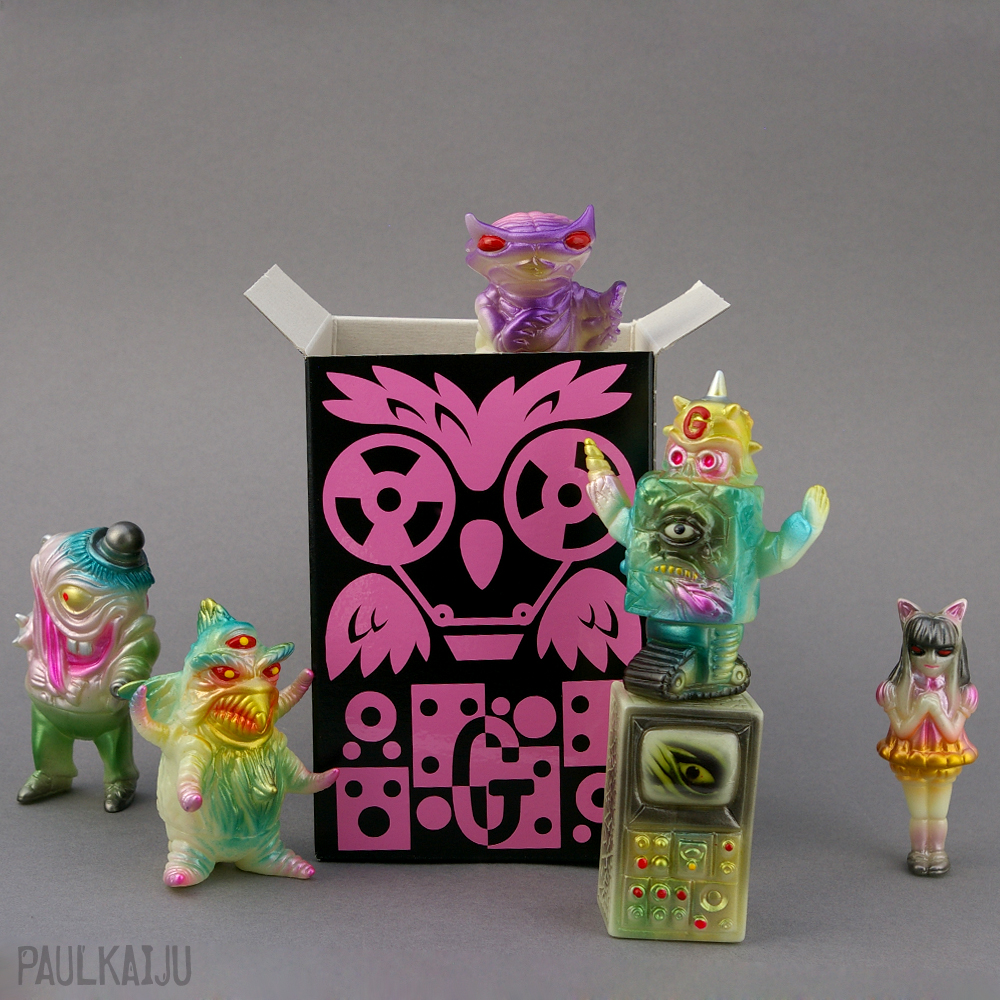 Gobocon, a zombie tank warrior from "Earth time of Apocalypse" with a heart of gold joins his friends and foes in this special first edition box set.
×6 painted mini-figures packaged in a custom box hand-printed by Super*Junk.
2 different limited painted sets will be available –  glow and hot pink base vinyl.
Painted sets will be $130 plus S&H. Limit one per customer. For adult collectors only.
Glow Set:
The inhabitants of "Purgatory Village." L to R : Chuto, Machine gun Ghost,  Gobocon, Boss Receiver,  Neko May, and Gyochō the amphibious bully.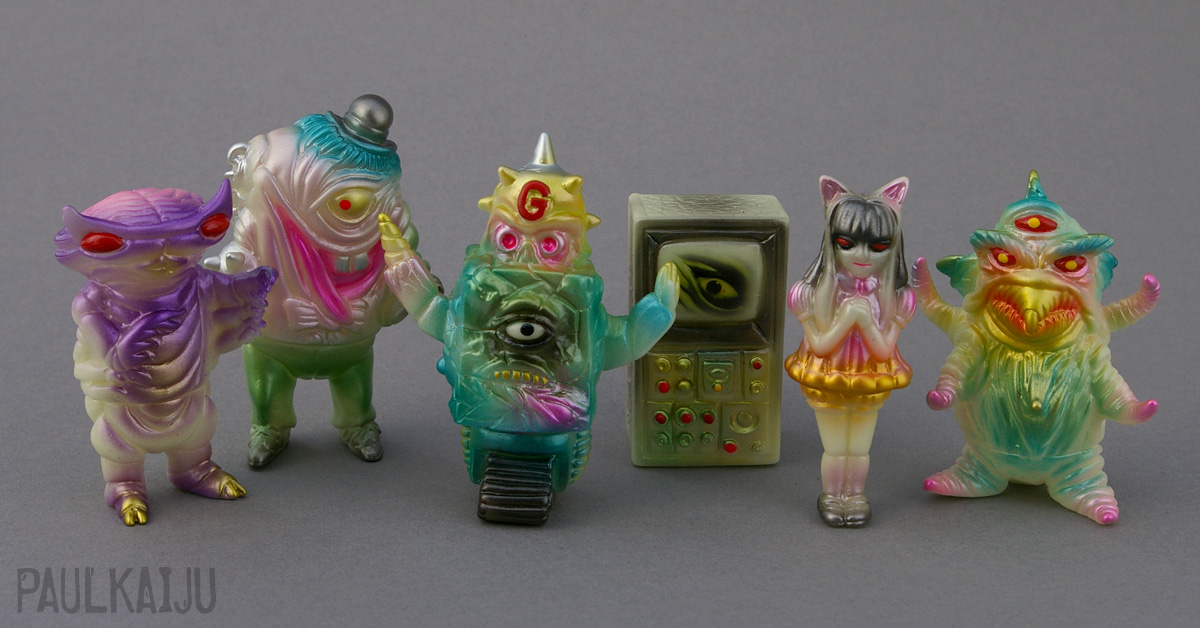 Hot Pink Set: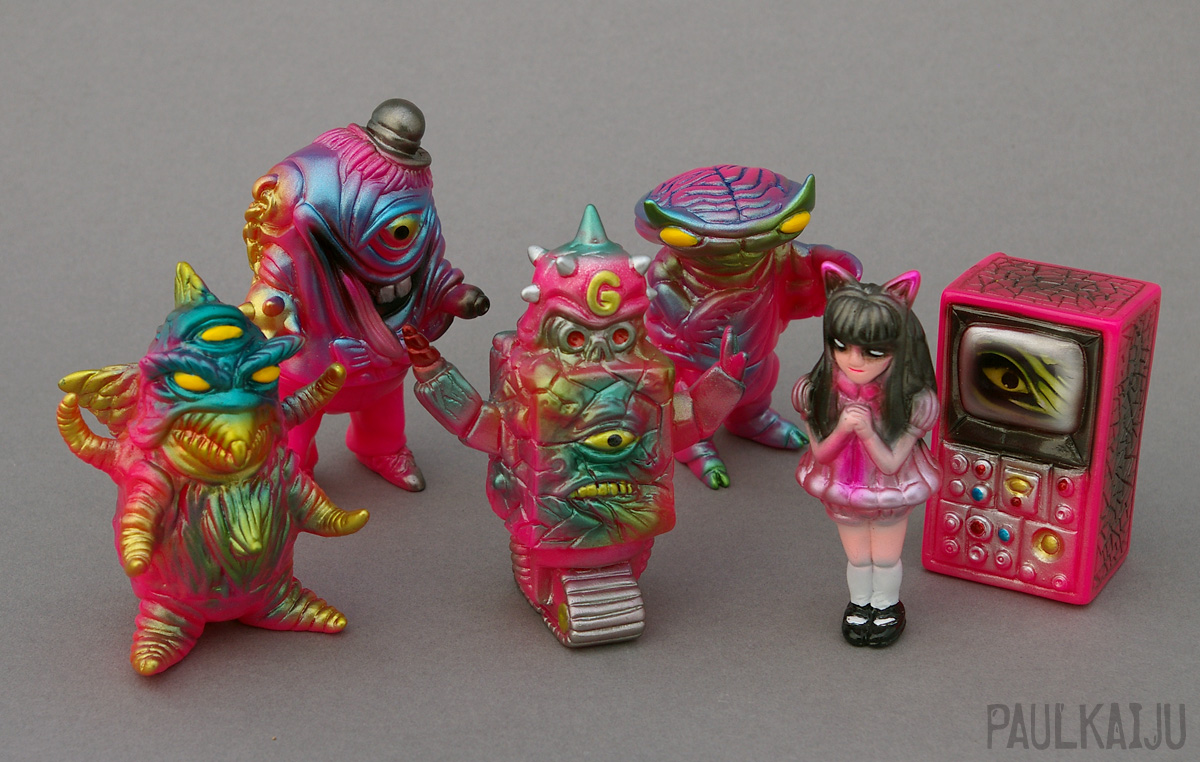 Unpainted sets in Glow and Hot Pink will also be available. Packaged in a clear box. One per customer.
Unpainted Glow
$90 plus S &H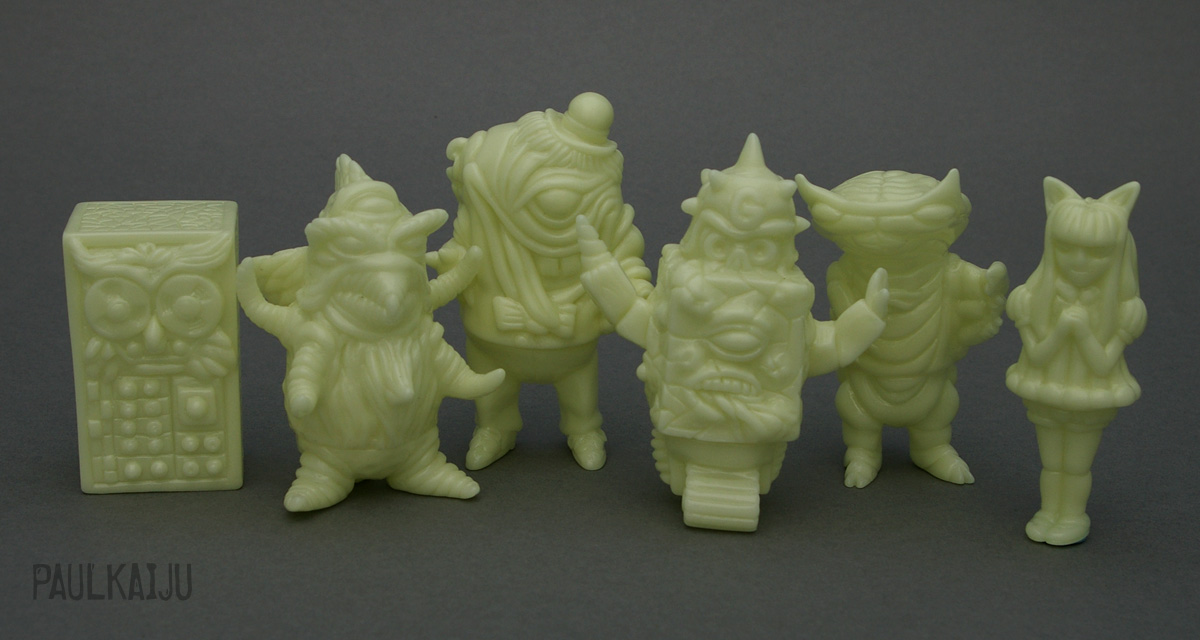 Unpainted Hot Pink
$90 plus S & H.