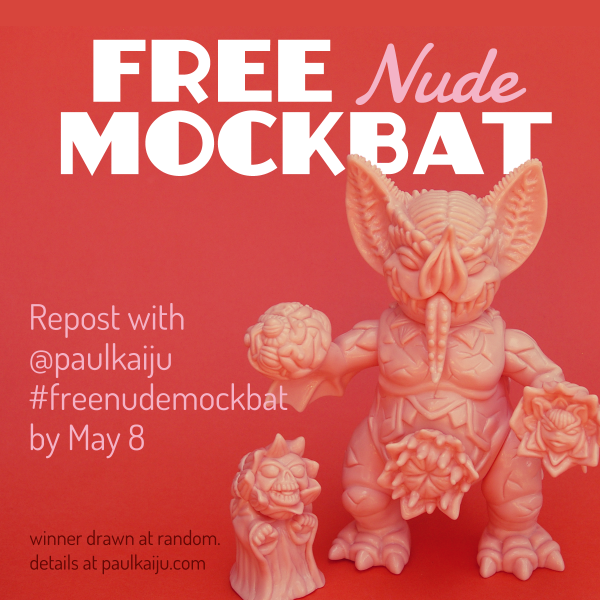 We're crazy from the heat and Mockbat's getting nekkid!
Repost this image on Instagram with the tag #freenudemockbat and mention @paulkaiju in the comment before May 8 to win.
One winner will be chosen at random. Contest is open to all instagram users. One entry per Instagram account, per day.
Prize includes a nude unpainted mockbat figure, complete with Hellmock and belly-attachments. Free worldwide shipping included.
Good luck and good Toy Karma to you!