Kaiju for Japan
Hi All!
I've sent off a batch of these special "Chibi" style Alien Welts off to Troy for the "Kaiju for Japan" benefit for Earthquake and Tsunami relief.
They were sculpted, cast and painted by me and come in a protective Easter "style" egg. (it was perfect timing and a perfect fit!)
Small figure, fair price, greater cause!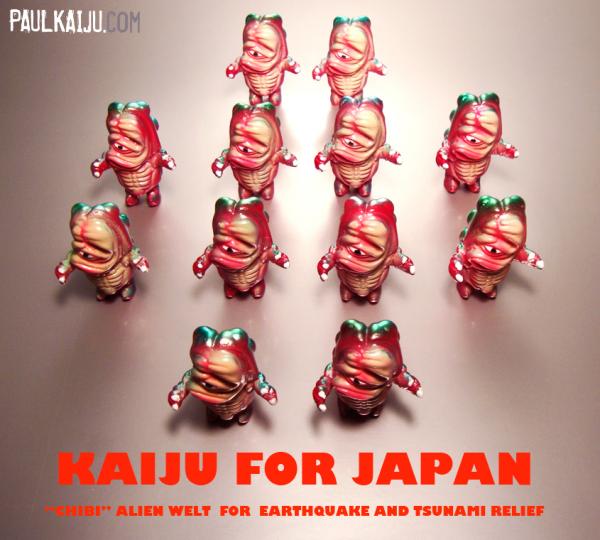 Stay tuned to Gorilla Mouth Blog for info soon!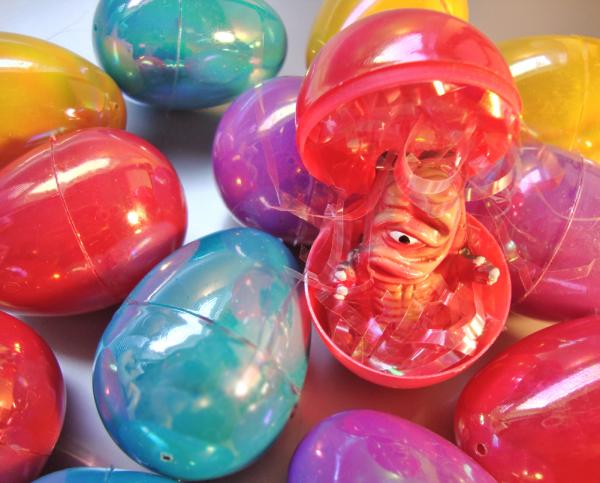 Also, should anyone be at Super 7 store on march 26th for the "Black/White show",
I've sent them a clutch of "Blind eggs" in honor
of our good friend Connell's coinciding birthday bash!
Each contains a individually hand painted exclusive version!
Crack them, trade them, collect them!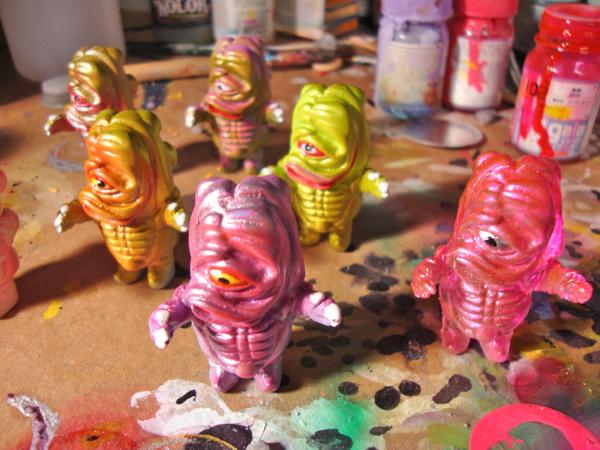 Future releases!
In case you are wondering what this strange thing is…
This is a picture of the copper mold for my new vinyl toy "Salamander Joe"!
It's obvious to see here, you can't keep Tokyo down so soon after a major disaster.
Pretty inspiring. I'm floored from this fact.
Now , I will break some confusion.
Salamander Joe  is the giant form of  Alien Welt.  A creature who has the ability to change size at will.
He was sculpted to stand with his enemy the Boss Carrion in equal size!
Test shot photos will be posted as soon as I have it in hand, which should be very soon!
As I remember, the sculpt was pretty strange and had a fancy "Extra".  More later.