Mayhem Picnic Resin set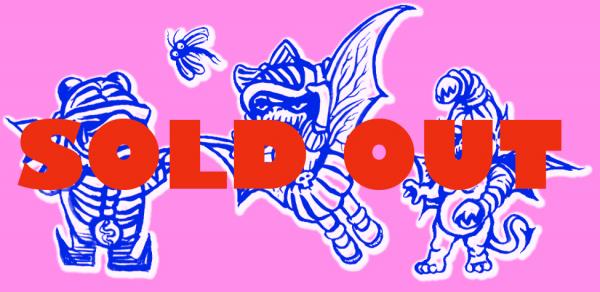 Each box set comes with 4 figures, each in protective bag with header.
All designed, sculpted and cast by me!
Seagool -Two parts with jointed neck
Biter Baby – Magnetic back
Batsy Patsy – Magnetic feet
Chibi Alien Welt-Eel style
All figures are exclusively hand-painted for these sets!
Limited to only 4 sets in a special embossed box.
Mayhem Picnic resin set is for adult collectors only!
SOLD OUT!