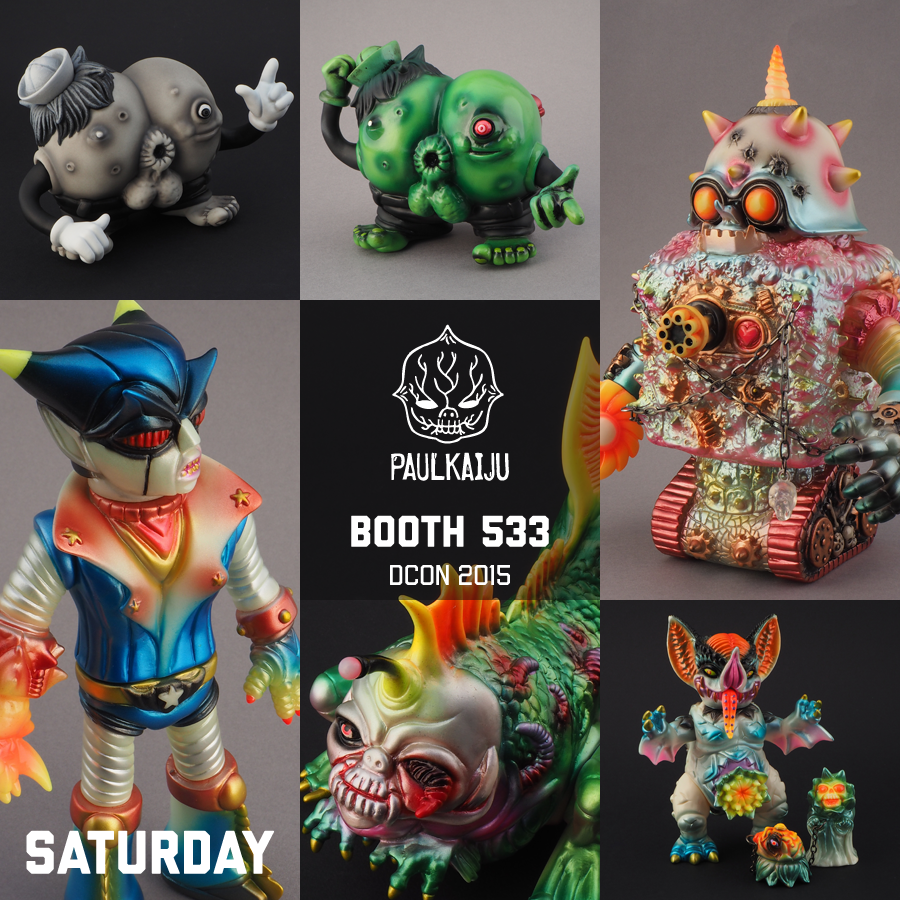 Looking forward to seeing everyone out in beautiful Pasadena! For DCon 2015, I'll be sharing booth 533 with Splurrt, All figures at the booth will be available by random drawing, just like last year!
Saturday and Sunday's offerings will be on display throughout DesignerCon, so come early to check out all the pieces and pick out your favorites.
Follow Paulkaiju and SPLURRT on IG for sneak peeks!
Booth 533 Schedule
Saturday November 21st:
9:00am: Free tickets available for Saturday Drawings
12:00pm: Paulkaiju Random Drawing
3:00pm: Splurrt Random Drawing (Saturday only!)
Sunday November 22nd:
10:00am: Free tickets available for Sunday Drawings
12:00pm: Paulkaiju Random Drawing