Purple Passion set includes Dualbat, Mockbat, Hellmock and Domino Jack in Purple vinyl.
Made in Japan.
For adult Collectors only.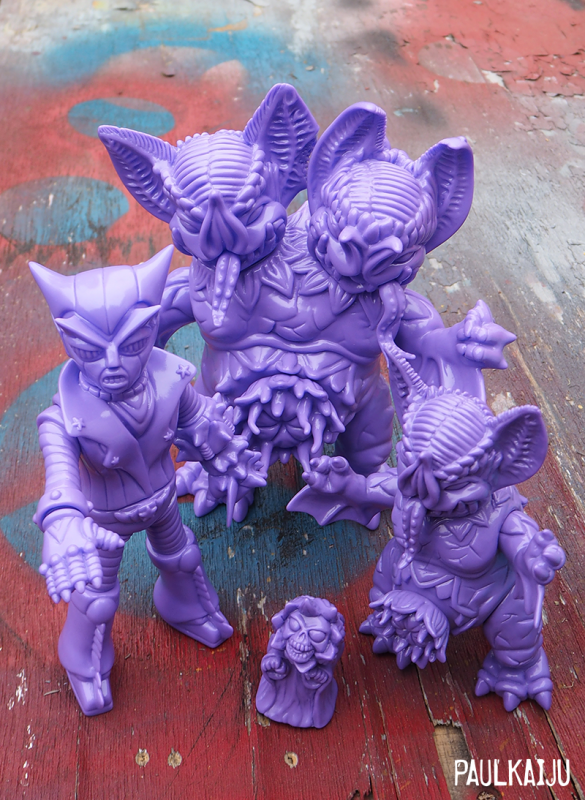 Quick Info:
Enter the free raffle starting Sunday, September 24th 8:00 AM PST.  1 hour online raffle ends  at 9:00 AM PST
Winners will be drawn randomly from all entries, and notified within 4 days after raffle closing. Raffle entries not chosen will NOT be notified.
One Purple Passion set  per winner.
Price: $420 (Includes U.S. Shipping and taxes. For International shipping via EMS add $50)
For adult collectors only.